VIEW TRACKED HARVESTER MODELS
VIEW FELLER BUNCHER MODELS
Why choose a Barko Harvester/Feller Buncher?
At a time when many forestry equipment manufacturers opted to abandon the market for mid-size harvesters in favor of focusing strictly on bigger units, Barko recognized the continuing demand for machines in this weight class. But rather than just supplying a placeholder to meet basic needs for this niche, Barko instead introduced a brand new product line that is purpose-built from the ground up to deliver exceptional durability, maneuverability and productivity.
Barko's harvesters/feller bunchers were developed with extensive input from leading engineers, forestry professionals, and, most importantly… end user customers – the very people who make their living off the performance of these machines.
VIEW TRACKED HARVESTER MODELS
VIEW FELLER BUNCHER MODELS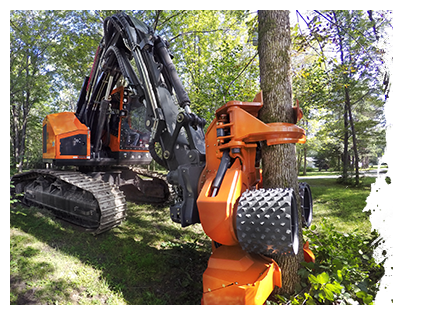 POWER
Though not the biggest machines on the market, Barko harvesters do not lack for performance. The 45,500-pound Barko 240B is driven by a 225-horsepower, Tier 4 Cummins QSB6.7 diesel engine that provides superior power and optimal fuel efficiency for reduced operating costs.
READ HOW BARKO HORSEPOWER DRIVES PRODUCTIVITY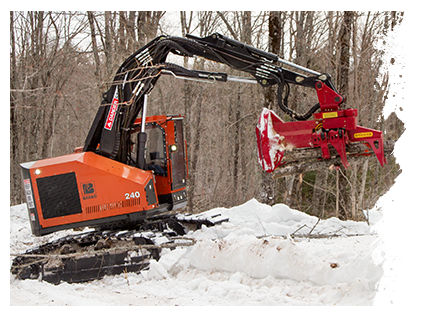 MANEUVERABILITY
Power-to-weight ratio is evident when observing the agility of Barko harvesters. The 240B has a maximum tractive effort of 65,833 foot-pounds, along with superior drawbar pull – better than 1.3 to 1 ratio – to handle steep hills and rough terrain with ease.
READ HOW BARKO'S DESIGN GETS AROUND THE FOREST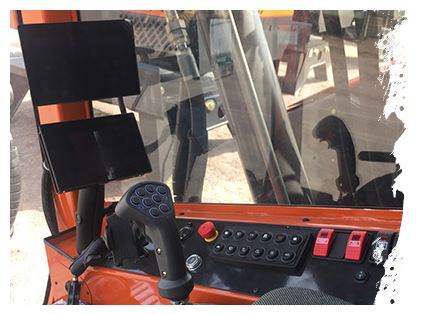 IQAN CONTROLS
The brute strength of the harvesters is complemented by responsive IQAN hydraulic controls.
READ ABOUT BARKO'S USER-FRIENDLY HYDRAULICS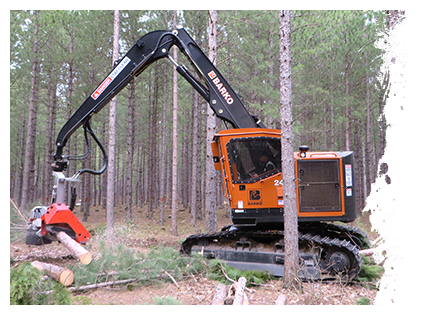 ATTACHMENT FLEXIBILITY
Many competitors try to insist their machines should only use heads they manufacture. Barko gives you the flexibility to choose from a range of factory-approved attachments, allowing you to select the best head for your application.
READ ABOUT FIXED, DANGLE AND FELLER BUNCHER ATTACHMENTS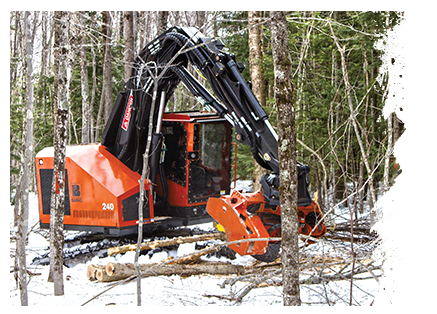 VISIBILITY
In an industry where safety is of utmost importance, the state-of-the-art operator's station provides optimum operator comfort and excellent visibility around the entire working area.
READ ABOUT THE SAFE, COMFORTABLE BARKO OPERATOR CAB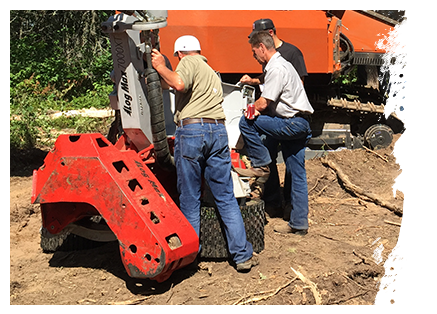 SERVICEABILITY
Barko harvesters feature a patent-pending, forward-sliding cab design that can move forward 36 inches, along with a hydraulically opening gull wing door, making routine maintenance checks readily accessible.
READ HOW BARKO MACHINES MAXIMIZE UPTIME