NEWS & EVENTS
Barko Hydraulics Welcomes New Dealer: Ozark Machinery Company
FOR IMMEDIATE RELEASE - July 27, 2020
Superior, Wisconsin – Barko Hydraulics (Barko) is proud to announce the addition of Ozark Machinery Company (Ozark Machinery) in West Plains, Missouri as the company's newest dealer. Ozark Machinery has been an experienced logging and sawmill supplier since 1972, offering a wide range of new and used machinery, parts, and technical service. Ozark Machinery will sell and support Barko's full line of forestry equipment for the state of Missouri, with emphasis on Barko's line of Utility Loaders.
"Ozark Machinery has served customers in the forest products industry for almost 50 years – that's an impressive legacy that Barko is proud to take part in," said Joel Larsen, Barko President. "Their longstanding history as a high-quality sales and support provider is a great opportunity for us, and an honor for Barko to be a part of."
Ozark Machinery is backed by a strong team who have years of experience in the forestry industry. Their large inventory includes popular built-to-last brands to ensure they offer their customers high quality solutions to get the job done right.
"For almost 50 years, we've worked hard to provide our customers with the highest quality products specifically built to meet their needs," said Jeff Barber, owner and president of Ozark Machinery. "We're proud to move forward with Barko as they have been a key player in the industry for many years."
Barko Hydraulics Welcomes New Dealer: High Mountain Forestry
FOR IMMEDIATE RELEASE - June 26, 2020
Superior, Wisconsin – Barko Hydraulics (Barko) is proud to announce the addition of High Mountain Forestry as the latest dealer to join its growing dealer network. High Mountain Forestry will provide sales and product support for Barko equipment in Montana, Idaho, and eastern Washington. High Mountain Forestry is located in Missoula, Montana and will offer Barko's Merchandising Loaders, Stationary Electric Loaders, Utility Loaders, Grapples, Tracked Harvesters, Feller Bunchers, and Processors, and Industrial Wheeled Tractors.
"We are happy to have the opportunity to supply Barko equipment to the northwestern US" said Joel Larsen, Barko President. "And High Mountain Forestry is a solid addition to our dealer network in leading the charge to support our products and customers in this region."
"We are excited for the opportunity to work with Barko to offer their equipment solutions to our existing and growing customer base in our region" said Brian Miller, Co-Owner of High Mountain Forestry. "We have built our business based off service and we are committed to continuing that tradition as we grow with Barko".
Barko Industrial Wheeled Tractors featured in June issue of Government Fleet Magazine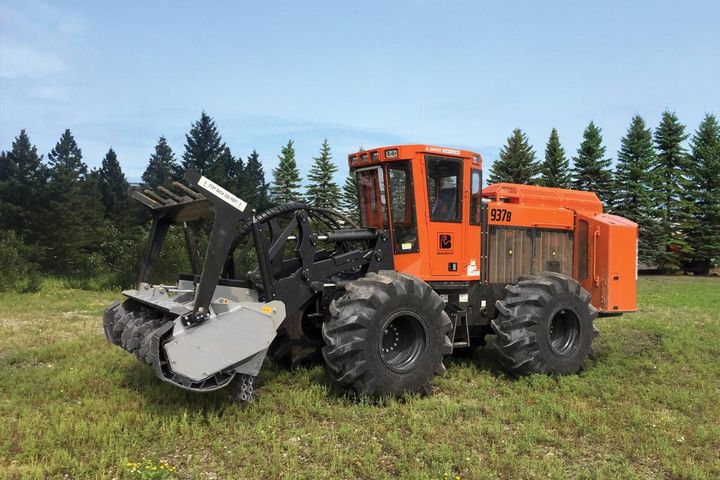 An article on the Government Fleet Magazine website discusses the advantages of Barko's Industrial Wheeled Tractors. Read the article HERE.