BARKO INSIGHT
BARKO Insight - Data At Your Fingertips
What they say is true. You're only as good as the tools at your disposal. That's why you already take such good care of your machinery. But what if you could do better? What if you could lower your total cost of ownership, reduce operating costs and increase uptime?
BARKO Insight puts data at your fingertips. Real-time information clues you into how your machine runs, and automatic alerts let you know if anything slips below normal operating conditions.
Stay connected to your equipment, prioritize preventive maintenance and increase productivity, all from a simple, intuitive dashboard.
Key Insights
1. Intuitive Dashboard
The data you need, right where you need it.
2. Detailed Performance Monitoring
Know exactly what's going on under the hood and make smart maintenance decisions.
3. Automatic Alerts
If anything slips below normal operating conditions, you'll be the first to know.
4. Geofencing
When your machine enters or exits a geofence boundary, you'll be notified.
5. Remote monitoring 24/7
Access real-world usage data and increase mean time between failure (MTBF).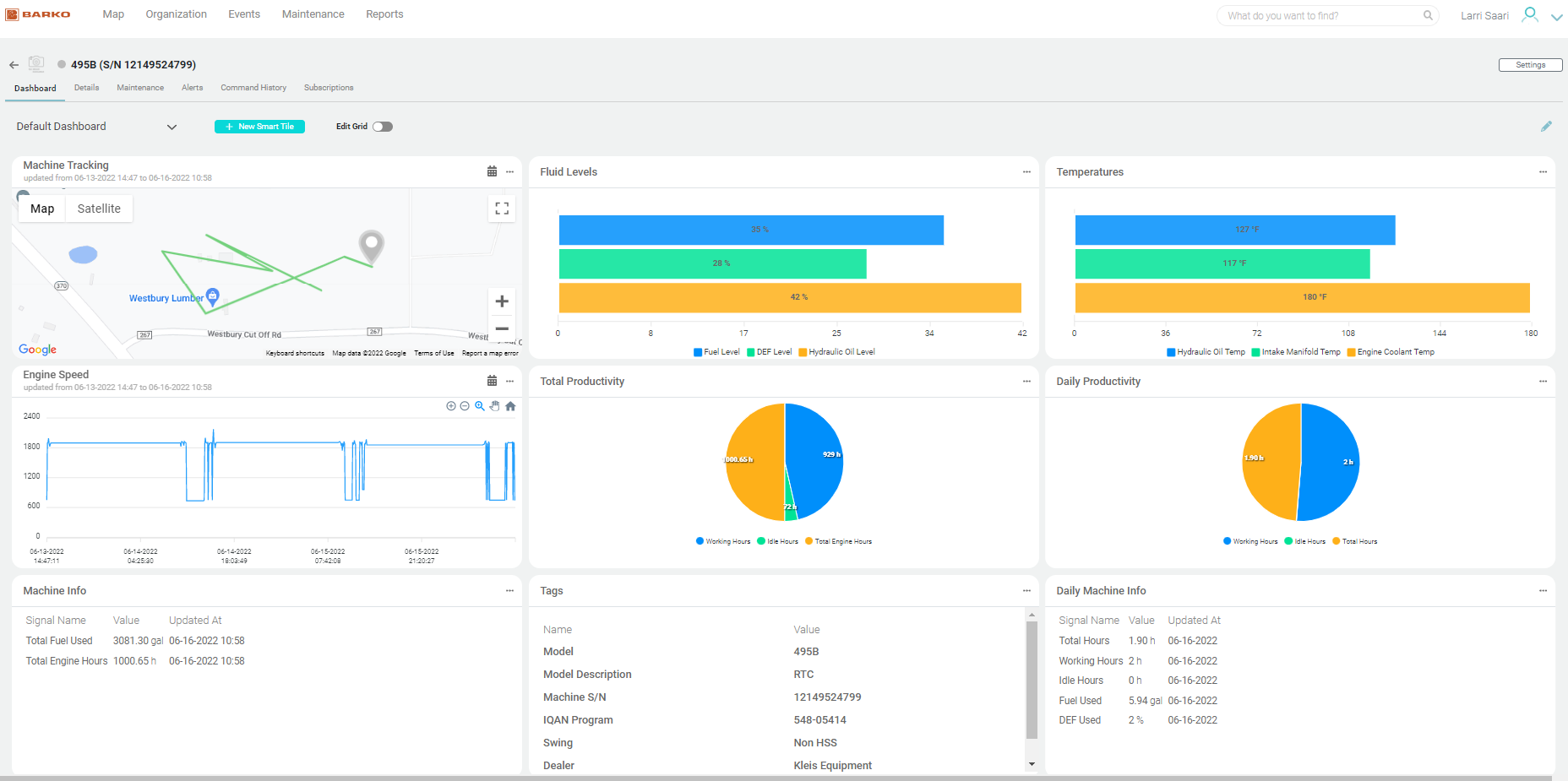 Try for free - a 10-year subscription comes standard on all new BARKO machines.
Simple setup - Connect with your BARKO dealer to get everything set up and ready to go.
Universal accessibility - Easily access from your desktop, laptop, phone, tablet, etc.
Data at your fingertips - Know how your machines are performing 24/7/365.
Tracking maintenance routines - Never miss a routine appointment.
Show me the data!
Download BARKO Insight Overview PDF